1st Shieldhill Brownies

Archived News/Opening Messages
Summer 2016
Save the Day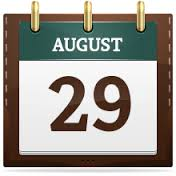 Shieldhill Butterfly Project ~ Grow; Flourish; Fly
Good news, we were successful with our final grant application and now have sufficient funds to start the project. We even made it into the Falkirk Council news, so keep a look out for us. Weather permitting, the landscaping of the garden will begin on Monday 29th August 2016.
The landscape work will be done by Resolution Grounds Maintenance Ltd. The work will be project managed by Vialii and the committee members. A.L. Gordon will be manufacturing the entrance gates to our own specific design. Grant Heeps will be putting up the perimeter fence. Alan McDiarmid will be our photographer for the project and will produce a photo-book depicting the story of the garden project. We are in the process of sourcing a mosaic artist and a company to produce our information boards. The Brownies will be busy making 'lone bee' houses, hedgehog houses and a 'bug hotel'. They have already made some lovely bird houses; planted and maintained the new mixed hedgerow along the bottom of the garden to Anderson Crescent and raised an amazing amount of money to contribute to the garden project. They have been kept very busy. 2½ years ago one of the Brownies, Alison Coghill (who has since moved onto Guides), in her suggestion for our logo included the words 'Grow, Flourish, Fly'. We have taken these beautiful words and included them in our entrance gates and on our 'college steps'.
The planting will be carried out by various groups and individuals within the community. If you would like to help with this community effort, please let one of the committee know or e-mail me at sbutterflyproject@gmail.com . There are a lot of plants, so more than enough for many hands.
Our AGM is on Wednesday 21 st September at 7.30 in the Blackbraes and Shieldhill Parish Church hall and you are all very welcome. We are looking for new committee members to help us maintain the project and in particular a Vice Chairperson, due to the resignation of Rev Louise McClements.
May I take his opportunity to thank everyone for their support, commitment and generosity which has made this project possible and a beautiful garden to enjoy in a few months time.
Additional details can be found on our web site:
http://www.bsandm-church.org.uk/Browniesfundraisingbutterfly.htm
and further information requested via e-mail: